I am afraid we have some bad news, we have lost one of Kent's leading musicians to cancer.
Multi-instrumentalist and singer Kevin Smith, of The Fling / Original Fling, died in December. Kevin was an remarkable, fiery, fiddler, but also an excellent player of a whole range of other instruments including flute, accordion, banjo, whistle, keyboard ..... - frequently multi-tracked on his numerous CDs.

Kevin enjoyed travel and walking - he finally collapsed while out on a walk in the snow in December - he never managed to get to the Arctic, but perhaps the Arctic came to him ?.

While Kevin travelled to the service in Ash Church on a carriage drawn by horse the mourners were greeted by a perfect rainbow. The service included many of Kevin's songs and instrumental pieces. The church was completely full with his family, friends and fellow musicians, to say goodbye to him.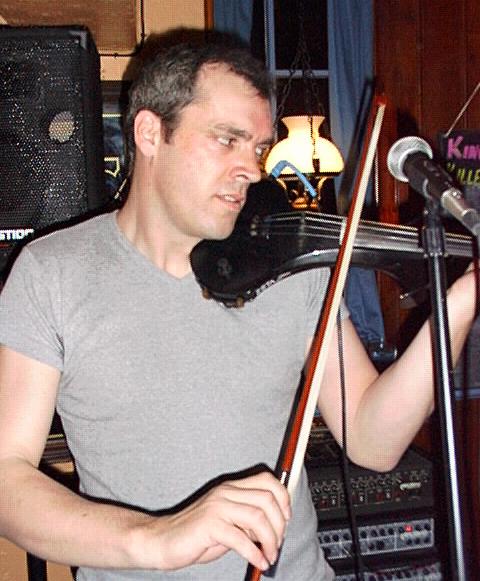 Kevin Smith, playing a gig with Mark Thompson, at the King William IV, in Northgate, Canterbury, Nov. 2001.