Friday
18 March 2011
8pm
Sandi Thom
at Chequer Mead
East Grinstead
Support: Marcus Bonfanti:
www.chequermead.org.uk
£15 (£12.50 conc)
Box Office 01342 302000
At 17, Sandi Thom became the youngest ever student to be accepted to the prestigious Liverpool Institute of Performing Arts aka LIPA, dubbed 'The Fame Academy' due to the number of industry professionals teaching there and having Sir Paul McCartney as its patron. It was here that she met her band and producers.
In 2003, Sandi graduated with a BA (Hons) in Performing Arts and is the first and only LIPA Graduate to have a number one music album in the charts.
Her infamous debut single "I Wish I Was A Punk Rocker" topped the charts in 7 countries with the ensuing album shifting over a million copies worldwide and winning her an Ivor Novello award. She currently holds the record in Australia for 12 consecutive weeks at the top of the charts.
Her debut LP, "Smile... It Confuses People" quickly hit the top spot on the UK albums charts as well. Her second album, "The Pink and the Lily", followed in 2008.
Fresh from a two year stint on the road appearing at festivals such as Fuji Rock in Japan and headlining V Festival Sandi toured the UK and Europe in 2010 with blues powerhouse Joe Bonamassa, opening for the likes of B.B. King and Steve Winwood and inspiring her to explore deeper and more organic musical roots with her next record. Her album "Merchants & Thieves" was released in May, topping the UK iTunes Blues Chart and reaching number 5 in the equivalent US Chart. The album showcases a new sound from Sandi, bringing to light her increasingly-evident passion for the blues and highlighting her versatility as one of today's finest female musicians.
Spring 2011 sees Sandi performing at some of the UK's more intimate venues, including a return to Chequer Mead, which she last played in 2007.
"If you like great music played by great musicians, then go see Sandi Thom and the band, as they're one of the best live acts around at the moment." BlastRadio
"It's clear that everyone in the room was blown away, a true testament to Sandi's will as an artist, and that she is in fact one of British music's greatest assets." Gigape.
STOP PRESS: Sandi's new single - a great version of 'House of the Rising Sun' is now available to download from all the usual music sites.
<![if !vml]>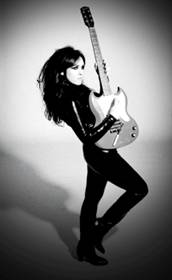 <![endif]>
Sandi Thom
More information on all our events can be found on our website: www.acousticsussex.org.uk. You can also find us on MySpace (with Playlists of tracks from upcoming artists) at: www.myspace.com/acousticsussex.
If you know anyone who you think may enjoy our events, please forward this email to them.
UNSUBSCRIBE
If you do not wish to be on this mailing list, please reply to this email, ensuring you include your name in the email and the word 'unsubscribe' in the heading.
Thank you.