Thursday
16 September 2010
8.00pm
Show of Hands with Miranda Sykes
at Chequer Mead
East Grinstead
Special guest:
Ella Edmondson
www.chequermead.org.uk
£17.50 (£15 conc)
Box Office 01342 302000
Voted Best Duo in the 2010 BBC Radio 2 Folk Awards, Show of Hands are widely acknowledged as the finest acoustic roots duo in England. Steve Knightley, who writes most of their inspired material and Phil Beer, a dazzling multi instrumentalist, have built up a huge following which has seen them sell out the Royal Albert Hall three times, headline major festivals from Glastonbury to WOMAD and playing all over the world, from Europe to America, Australia and India.
"Formidable operators in the roots arena. A class act" The Independent
Ella Edmondson makes a return appearance for Acoustic Sussex after a gap of nearly 3 years. Ella is a contemporary singer songwriter based on Dartmoor in Devon. Her influences come from far and wide – she grew up listening, like many others, to music at home. Adrian Edmondson, her dad, impressed heavy metal and punk on her from an early age, whilst her mother preferred country music like Emmylou Harris and Dolly Parton. She has as already shared the stage with such legends as Midge Ure, Martin Carthy, Jaqui McShee's Pentangle and Jools Holland.
PLEASE NOTE THIS SHOW IS SOLD OUT, CANCELLATIONS ONLY
<![if !vml]>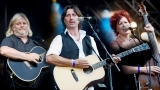 <![endif]>
Show of Hands
<![if !vml]>

<![endif]>
Ella Edmondson
Saturday
2 October 2010
7.30pm
Thea Gilmore
at Chequer Mead
East Grinstead
Support:
Louis Elliot
www.chequermead.org.uk
£16 (£14.50 conc)
Box Office 01342 302000
If you've had even half an ear on BBC Radio 2 - not to mention regional radio including East Grinstead's MeridianFM - you'll know that Thea Gilmore's new single You're The Radio (from her forthcoming album Murphy's Heart) has been receiving some pretty heavy airplay and big compliments. Proving far more durable than the English sunshine, the tune is getting more exposure by the day and things are hotting up for its official release on August 23rd. For example, this weekend sees Thea featuring prominently in the Sunday Times Culture Music section.
Returning to Chequer Mead for the third time, and two years after headlining Crawley Folk Festival, Thea is a furiously individual singer/songwriter and Brit Award nominee. She has received acclaim and admiration from her peers such as Bruce Springsteen, Joan Baez and Martha Wainwright.
In an age where artists – male and female – tend to be either hyper-sexualised or completely neutered, Gilmore is that rare creature, an actual adult with a heart and a soul, a grown up with an opinion. Thea Gilmore is a real person tackling the sort of issues real people deal with every day, only, unlike the rest of us, she tackles those issues with an utterly beautiful voice and songs that touch on folk, jazz, rock and Americana.
"Britain has spawned very few world class female songwriters, but Gilmore is already in a league of her own" Q Magazine
"The most coherent, literate and charged British singer-songwriter of her generation, makes mincemeat of the current propensity for feyness" Mojo
Throughout his career, Louis Eliot has been at the hub of British song-writing talent, most recently contributing two co-writes to Adventure Man by current Ivor Novello Songwriter of the Year, Eg White. Having lived the dream of 90s London Brit-Pop hedonism, Louis snatched his Gretsch Country Gentleman guitar and headed west, swapping the fetid Thames fug for the fresh air of Cornwall. Away from the shrill whir of the capital, surrounded by timeless rolling landscapes and wild beaches, he started over. Take a listen on his MySpace site or on the Bob Harris Radio 2 show on 29 August, when Louis and his band are life in session.
"Guaranteed to warm both hearts and feet" **** Mojo
"A pop savvy brain with the lyrical articulacy of a Weller or Costello" **** Uncut
<![if !vml]>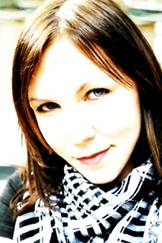 <![endif]>
Thea Gilmore
<![if !vml]>

<![endif]>
Watch video for Thea's new single on her website here
<![if !vml]>
<![endif]>
Louis Eliot & The Embers
Tuesday
16 November 2010
7.30pm
John Tams with Barry Coope
at Chequer Mead
East Grinstead
www.chequermead.org.uk
£14 (£12.50 conc)
Box Office 01342 302000
<![if !vml]>

<![endif]>
John Tams with Sean Bean and Barry Coope at the BBC Folk Awards
John Tams has had a career spanning four decades in every performance medium. He is a former member of the Albion Band and Home Service and six times winner of the BBC Radio 2 Folk Awards. His theatre work as actor and musical director includes the Old Vic, the RSC, Shakespeare's Globe, Sheffield Crucible, Birmingham Rep and most recently, the National Theatre, where he's the song-maker (and Olivier Award nominee) for the renowned War Horse production.
His extensive film, radio and TV work has included The Mysteries, Lark Rise to Candleford and, most publicly, the Sharpe TV series, in which he played rifleman Daniel Hagman (as well as being script associate). He was also musical director on the 2006 BBC Radio Ballads, which won two prestigious Sony Awards.
As a musician, he has made over 50 albums as a singer, musician or producer, including three solo albums to date, all of which met with critical acclaim. He recently published the single Love Farewell, all of the proceeds from which go to the Help for Heroes charity.
Returning to Chequer Mead for the third time, Tams will again be joined by his colleague of many years, the widely respected singer and keyboard player Barry Coope.
"They confound expectations. Rich, diverse, contemporary and utterly compelling. It simply does not get any better than this" Colin Hall
"One of the ultimate British songwriters" Mojo magazine
"Go and see them. John Tams is a national Treasure." BBC Radio 2
<![if !vml]>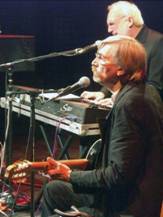 <![endif]>
John Tams & Barry Coope
<![if !vml]>

<![endif]>
More information can be found on our website: www.acousticsussex.org.uk. You can also find us on MySpace (with Playlists of tracks from upcoming artists) at: www.myspace.com/acousticsussex.
If you know anyone who you think may enjoy our events, please forward this email to them.
UNSUBSCRIBE
If you do not wish to be on this mailing list, please reply to this email, ensuring you include your name in the email and the word 'unsubscribe' in the heading.
Thank you.