So, onto TWILIGHT gig news......Even with no gigs until september, theres still no rest for the wicked....the last band confirmed for this year for us as part of THE CANTERBURY FESTIVAL, are the
IVOR NOVELLO AWARD NOMINEES.........
THE LEISURE SOCIETY
LIVE AT ORANGE STREET MUSIC CLUB,
SUNDAY OCTOBER 25TH
STARTS 1.00 PM TICKETS £12/£10 in advance.

THE SONS OF NOEL AND ADRIAN
who were so well recieved at the club earlier this year-this will be a rare oppurtunity to catch this rapidly upcoming band in a small venue.....
In the words of the critics....
"Beautifully pastoral debut."
MOJO
****
"Wonderful"
Observer Music Monthly
****
"An autumnal mist of British Bank Holiday ennui surrounds Nick Hemming's literate meditations."
The Times
****
"Music to cuddle up to, music to clutch yourself to, music that is, as Jimmy Webb might say, necessary. This is a band that could well be the sound of 2009."
Maverick Magazine
****
"A lovingly crafted, tender folk record that will secure them as a named brand on the shelves of pop. The love affair begins."
Ragged Words
"Magical... shimmers with loveliness"
Word Magazine
"This is a record of extraordinary depth that stays with you long after the final notes have faded."
Notion
"Fragile, beautifully orchestrated and restrained."
The Guardian
"Unflinching clarity and a sense of longing...a uniquely British take on Americana; almost as if Scott Walker or Nick Drake had 'gone country', making music for coalminers rather than cowboys."
The Independent On Sunday
9/10
"As moving as Elbow, as stirring as The Delgados, it's wholly magical."
Teletext
8/10
"Genuinely beautiful... timeless."
Fact Magazine
"Album of the day : 24.03.09"
BBC 6 Music
"Album of the week : If it doesn't get a Mercury nomination then I'm a monkey's uncle"
Tuna The Day.com
"Album of the week : A perfect and timeless album of wintry romanticism that will warm your soul."
Rough Trade
..
This will be an afternoon show, and tickets are sure to sell fast, so dont hesitate to get yours early!!!
http://www.myspace.com/theleisuresociety
-------------------------------------------------------------------------------------------------------------------------------
OTHER UPCOMING GIG NEWS....-all live at
ORANGE STREET MUSIC CLUB
(01227) 760801

SATURDAY SEPTEMBER 26TH 8.00PM
TICKETS £9/£8 IN ADVANCE
CIRCULUS
CIRCULUS-new album Thought Becomes Reality, released June 2009
'British band Circulus have almost single handedly reinvented English Psychedelic Folk Rock for the 21st Century. This, their long awaited third album, brings you more of the bands Twisted Mushroom Pixie Rock. Circulus first made their mark on British music in 2005 with the release of The Lick on the Tip of an Envelope yet to be Sent which appeared in the top fifty albums of the year in Mojo, The Observer and NME. Circulus have heralded the recent acid folk craze - alongside other protagonists of the genre such as Espers and Tunng - yet their sound is totally unique coming across like a mixture of medieval English Folk, Fairport Convention and Ozric Tentacles! This new album takes the band into melodic pop territory with some beautiful multi-part harmonies alongside the usual bucolic mayhem!' Richard Allen, Freak Emporium
Reviews around a Thought Becomes Reality..
'This band just leave you wanting more, playing a wonderful mix of psychedelicised folk whilst hankering to a more pastoral time, but always feel uncomfortably bang up to date. The songs are a fantastic mix of heady summer jigs & ballads, sung with a crystal clear Englishness that can make you come over all unnecessary. This is prog/folk spot on in every way, and probably the only band around who use a Crumhorn, Cittern & Rausch pfiffer????......the audience is sent home happy. Seeking medieval inspiration is not in itself new – Gryphon and Amazing Blondel spring to mind – but Circulus marry this with vintage 70's space-rock a la Hawkwind/Gong'.
Power to the Pixies!
WATCH CIRCULUS HERE-
http://www.youtube.com/watch?v=y2OavLPpPVw
http://www.myspace.com/circulus
with support from SYD ARTHUR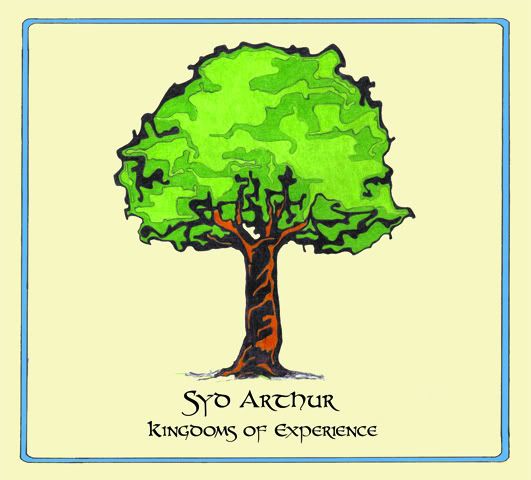 Syd Arthur are an exciting new band from the South East of the country, at the forefront of the young musical explorers whose unique sound has been making waves far beyond their native Canterbury. Their highly eclectic sound encompasses folk, world, psychedelic, jazz, prog and rock music, showcasing original song writing, inter-weaved with instrumental freak-outs.
www.myspace.com/sydarthur
-----------------------------------------------------------------------------------------------------------------------------
OCTOBER -WEDS 21ST
8.00pm
Tickets £5
SHARRON KRAUS +
Peter Delaney +C Joynes

"From traditional folk in a Shirley Collins, Anne Briggs style,to her own songs -she enchants all the way"
http://www.myspace.com/sharronkraus
NOVEMBER-Sat 21st
TICKETS £12/£10 IN ADVANCE
MARTIN CARTHY+THE OWL SERVICE
"one of the finest singers and interpreters of traditional music of the British Isles-Awarded the MBE for services to English folk music in 1998"
http:www.watersoncarthy.com/id22.htm
http: www.myspace.com/theowlservice

SATURDAY DECEMBER 12TH
,
ROBB JOHNSON -this time with his band THE IRREGULARS
, to perform....
http://http: www.myspace.com/irregularrobbjohnson
A quick mention also for another new local Folk night-worth checking out, some great acts last friday! To be found at THE BLUE DOLPHIN in Reculver-
http://www.superslug.co.uk
So, thats how the rest of the year looks..thanks to everyone who has supported the gigs thus far, couldn't do it without you!!!
Cheers, Jason.
http:www.myspace.com/twilightfolkclub